MotoGP: Dovizioso takes first honours of 2018 in Qatar GP
0.027s splits the top two as Dovizioso takes the first victory of the season from eighth position on the first lap.
Opening the season with a sensational final lap performance, Andrea Dovizioso (Ducati Team) beat Marc Marquez (Repsol Honda Team) to the line at the Losail International Circuit by just 0.027s, with Valentino Rossi (Movistar Yamaha MotoGP) completing the podium.
Frenchman Zarco shot off pole position to take the lead into the first corner under the floodlights of Qatar, but there was nothing to split the top ten riders in the opening laps, and it looked as if any one of them could fight for the victory throughout the 22-lap thriller. With fastest laps flying in on each lap, Zarco was still able to keep hold of the lead despite facing some tense competition.
With big battles taking place behind him, the French rider kept calm at the front whilst Rossi made his way through the field to get into podium fighting positions by the third lap, hunting down his fellow Yamaha in the lead. Marquez was never far away from the fight, sitting in the top five as soon as the lights went out. As ten laps had been completed riders were getting into a rhythm, but you could sense action was on the horizon.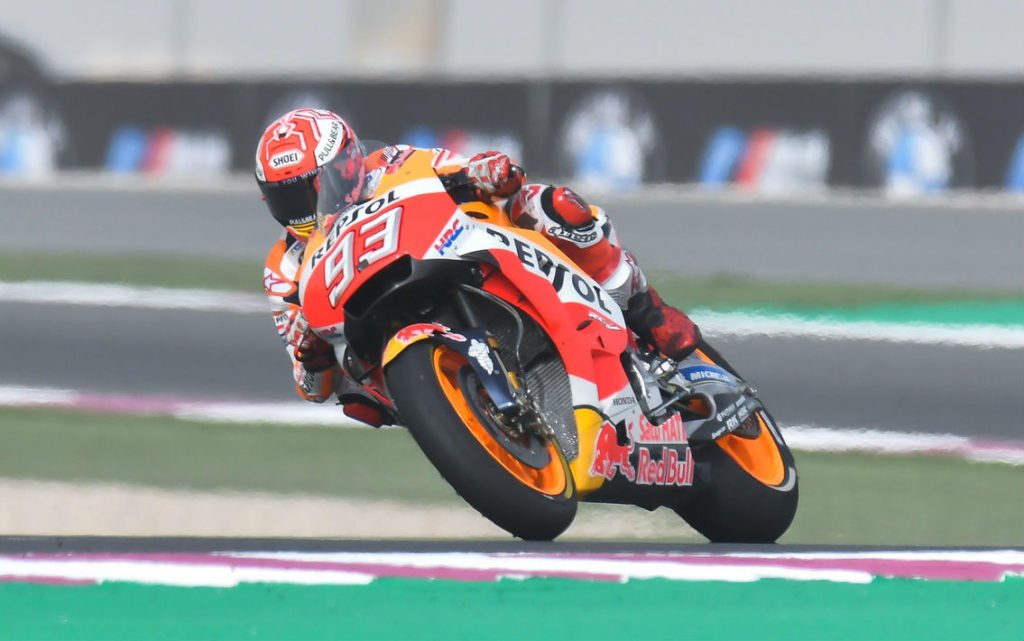 Silent assassin Dovizioso moved up to third position on lap 11 as he spent the start of the race working through the field, passing his countryman Rossi who slipped back to the riders fighting for fifth. A clear battled had now developed for the podium, with Dovizioso and Marquez closing in on Zarco and they were able to make their move on the 18th lap, with Zarco losing two positions into the opening corner – as Dovizisoso took the lead.
The action was not over there, with Dovizioso and Marquez pushing themselves to the final corner of the final lap – taking no prisoners. Reigning world champion Marquez made his move through turn 15 but he was unable to make it stick, and Dovizoso led into the final corner meaning he was able to slingshot his Desmosedici over the line, 0.027s ahead.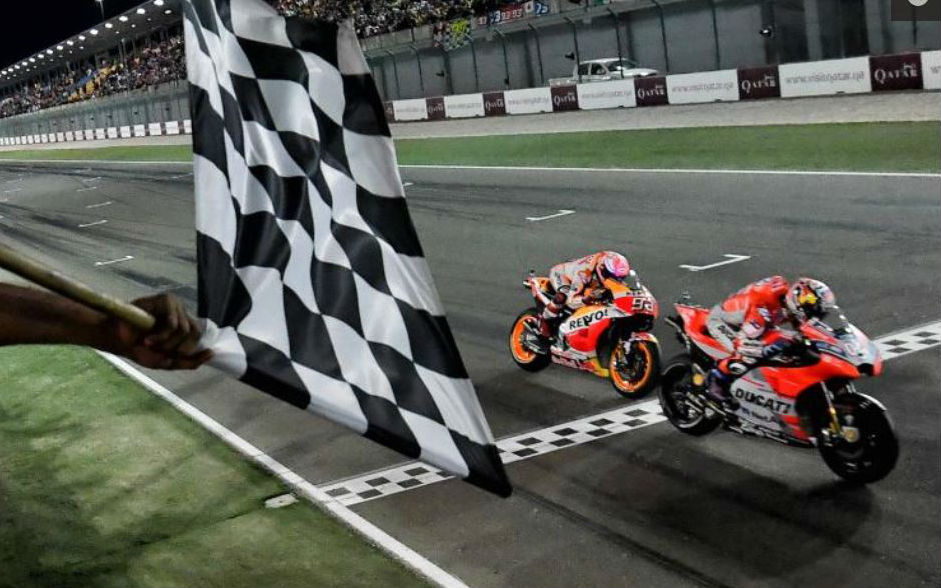 In a similar display to the Austrian and Japanese GP's of 2017, the duo fought to the very end, but it was Dovizoso who took the first honours of 2018, the Italian now heads to Argentina as MotoGP™ Championship leader.